Be IN, not out there on your own
"Are you committed to being healthy and happy? Do you want to belong to a community that cares about you on the inside and outside? You're in the right place. Fuel, the Fit Chicks! Movements opened in 2018 and while our sites are "under construction", Fit Chicks! is not!
Six years ago, I started helping women in Fishers, IN at my small studio to lose weight, stop dieting, get stronger, and be women they could be proud of at all stages of life. Week after week, 90 amazing women, along with my team, absolutely challenge and inspire me to serve more. Now it's time to open our community to you - download the recipe ebook, join my mailing list and shop our online store. Be IN, not out, and join Fuel, the Fit Chicks! Movement,"
-Roz Harris
Next Steps...
Belong to a community of positive women committed to being healthy and happy for a lifetime, together - download the new recipe eBook, and checkout our little online shop
Download the eBook Now
Testimonials
Love my lunch tote! Big enough for large glass storage containers, plus my goodies too!

Rita R
Everything is cute, and practical. Things work! And I need that!

Nikki W
I'm much less likely to put that soda in my cart when I am carrying around my Fit Chicks bag!

Michele S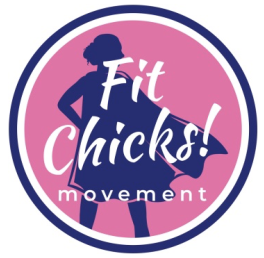 Note: It is our responsibility to protect your privacy and we guarantee that your data will be completely confidential.